North Texas
Premier Family Law Attorneys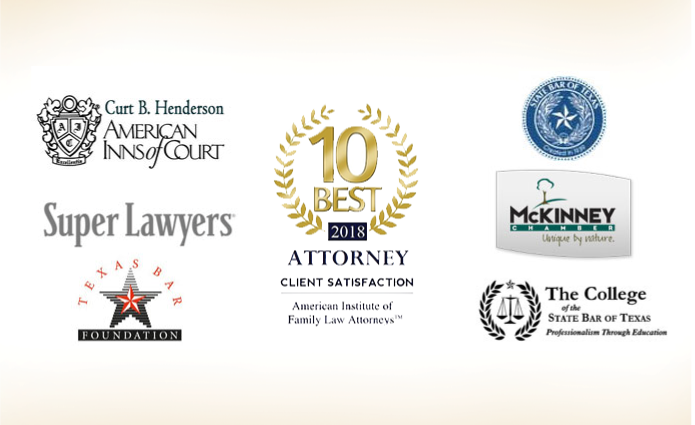 We Help Families Thrive Through Difficult Times Every Day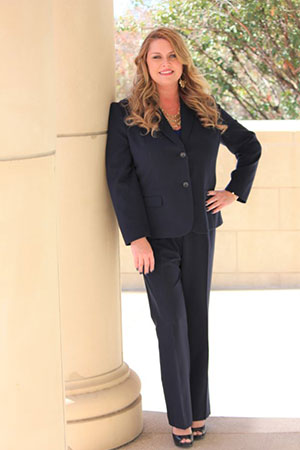 Jennifer Richardson
Attorney Jennifer Richardson approaches family law in a unique way by taking a solutions-first, court-last approach. Well-respected in the legal community, she has received numerous accolades for her work in family law. As a former tax accountant, she provides clients with a full-range, cost benefits analysis to help them get the most from her services. She is also a divorced parent who truly understands what her clients are going through.
She works closely with you to help achieve your big picture goals in a positive and amicable way—always making your children her top priority. But she is no stranger to the courtroom and is a fierce advocate when negotiations fail.
The parent of a child with Autism, Ms. Richardson understands the Admission, Review, and Dismissal (ARD) meeting process and provides consultations to parents trying to navigate the system.
Ms. Richardson and her family live in Anna and attend church at Victory Life in Sherman.
Areas of practice
Family Law
Divorce
Child Custody & Support
Modification and Enforcement
Mediation
Estate Planning
Consultation on Special Needs Issues
Admitted to practice
Supreme Court of Texas, 2005
Education
Regent University School of Law, Juris Doctorate, 2005
University of Texas at Dallas, B.S. Accounting, magna cum laude, 1999
Professional Associations and Memberships
Texas Bar Association Member, 2005 to present
Texas Bar Foundation Fellow, 2014 to present
Curt B. Henderson American Inns of Court, Barrister, 2013 to present
Super Lawyers Rising Star (https://www.superlawyers.com/) (2014, 2015, 2016)
Texas Bar Family Law Section, 2006 to present
Frisco Bar Association, 2010-Present (Board of Directors) & 2013-present (Treasurer)
Collin County Bar Association Board of Directors for CLE, 2006-2007
Collin County Bench Bar Foundation Conference Committee (2006, 2008, 2013-present )
Collin County Young Lawyers Association Member, 2006-2012
Collin County Bar Association Social Chairman, 2005-2006
Collaborative Law Institute of Texas member, 2010–2011
College of the State Bar of Texas, 2012 to present
Plano Bar Association Board of Directors, 2015-present
Anna Chamber of Commerce, 2013-Present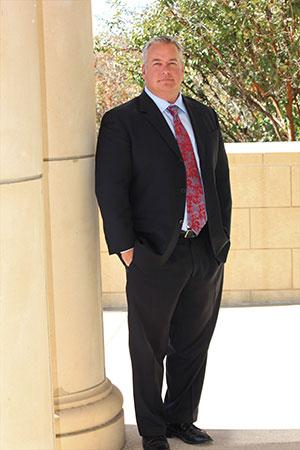 Stuart Brown
Stuart Brown is a highly-respected Texas family law attorney, a certified family law mediator, and a certified collaborative lawyer. His client list runs the gambit of celebrities, CEO's, professional athletes, doctors, fellow lawyers, friends, neighbors, and pro bono for many people with complicated family law issues that cannot afford competent counsel. Additionally, the courts regularly appoint him to represent the children in court or to mediate custody and financial issues in high-conflict cases. He represents all his clients with equal fervor, truly believing in equal justice for all. He is there for you all the way, whether yours is a simple agreed divorce or a multimillion dollar custody case.
He has received praise for his many family law publications, but the most meaningful accolades come from his peers, who honored him by voting him President of the Plano Bar Association, Master in the Curt Henderson Inn of Court, and Board Member of multiple other legal organizations too many to list.
Mr. Brown is a consummate professional with the knowledge, skill, and experience needed to resolve your family law issue. He has personal knowledge of the trauma and stress of divorce and related family law issues, and will dedicate himself to obtaining your desired result.
Areas of practice
Family Law
Divorce
Child Custody & Support
Modification and Enforcement
Mediation
Estate Planning
Admitted to practice
Supreme Court of Texas, 1999
Publications
Family Law: Parent and Child, 56 SMU Law Review 1707
Drafting to Secure Payment of Monetary Awards, U. of Houston Fam. L. Practice Sem.
Digging Up Dirt: Creative Investigative Techniques, State Bar College Summer School
Professional Associations and Memberships
Professional Associations and Memberships

Certified Family Law Mediator
Certified Collaborative Lawyer
Texas Bar Association Member, 1999 to present
Texas Bar Foundation Fellow, 2015 to present
Curt B. Henderson American Inns of Court, Master, 2013 to present
Texas Bar Family Law Section, 2003 to present
Frisco Bar Association, 2010 to present
Collin County Bar Association, Life Fellow
Collaborative Law Institute of Texas
Plano Bar Association, President
Plano Bar Association, Board of Directors, 2009-present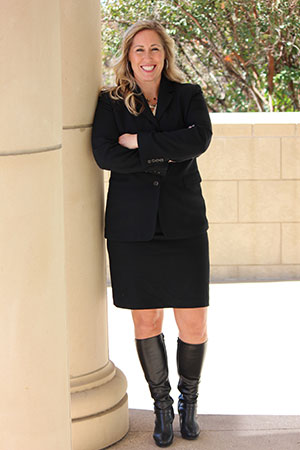 Tara Reyes Legal Assistant
Work Experience
Ms. Reyes has worked with attorney Stuart Brown since 2013 and is an invaluable member of the Richardson Brown support staff. Her work experience has given her a unique set of skills which she brings to her work with the firm. In addition to her legal assistant work, Ms. Reyes has:
8 Years as an Escrow Officer
6 Years as Director of Enrollment in the medical field
Personal
Ms. Reyes is originally from Granite Bay, California and moved to Texas in 2010. She is a mom to a wonderful son. She loves sports, especially basketball, and will admit to being somewhat of a cross fit addict. She is active in the community, volunteering as Secretary and Concessions Director for Anna Sports Group, Den Mother, children's church, and the local basketball program.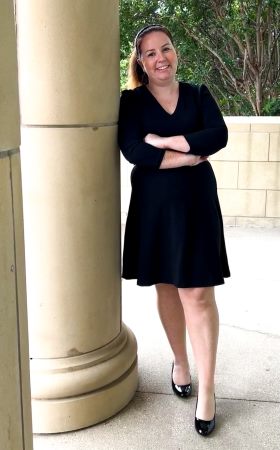 Jenna Theer Legal Assistant
Work Experience
Mrs. Theer joined Richardson Brown in 2021, shortly after her move from Washington D.C. She efficiently manages the firm's billing processes, ensuring accuracy and timeliness. Jenna's strong organizational skills and commitment to client satisfaction make her an invaluable asset to our team's case management.
Personal
Jenna is a devoted and loving wife and mother to her son, who passionately plays hockey. Alongside her family responsibilities, she finds joy in following Formula 1 racing, with a special admiration for Scuderia Ferrari. When she's not cheering on her favorite team, Jenna attends church in Frisco, finding solace and community in her faith.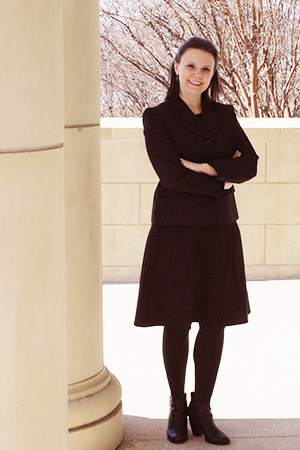 Mariah Rexrode Legal Assistant
Work/Experience
Ms. Rexrode joined Richardson Brown full-time in 2017 after working 15 years in the banking industry. Her extensive knowledge of complex banking transactions and financial accounts, as well as loans and mortgages, makes her an extremely valuable asset for our clients and firm.
Personal
Ms. Rexrode is married with three young children, all under the age of nine. She has firsthand knowledge of the difficulties working mothers with young children face every day. Her ability to connect on a personal level with our clients helps our attorneys solve not only the legal problems, but to focus on real world solutions that will give our clients the best opportunity to succeed on their own. Ms. Rexrode and her husband serve in leadership of their church in Plano and she has served as an Ambassador for the Anna Chamber of Commerce working on events such as the annual Balloon Festival and recognition dinner.
Richardson Brown giving back to the community
Richardson Brown believes in giving back to and supporting the community. We participate in many charitable and community organizations, including:
National Adoption Day. Pro Bono adoptions for foster families helping to break the cycle of child abuse.
Legal Aid of N. Texas. Pro Bono legal services to low income and abused residents.
Anna Basketball. Major financial sponsors for annual Classic Tournament benefitting youth basketball and a variety of local charities.
BVB Dallas (Alzheimer's Powder Puff). Financial sponsor and participants for BvB Dallas, which is a professional organization that hosts a powder-puff football game to raise money for Alzheimer's research and awareness.
Sherman Service League. Volunteers in the Sherman Service League improving the social, economic, educational, cultural, and civic conditions of the community.
Texas Bar Foundation Fellows. The Texas Bar Foundation is the largest charitably funded bar foundation in the nation. Membership is composed of the most elite Texas attorneys and are nominated because of their dedication to the administration of justice and high professional standing among their peers.
Your Family Law Attorneys in Collin and Surrounding Counties
The attorneys and staff at Richardson Brown look forward to assisting you with your family law matters. We personalize our expertise to your family law issues and goals. To learn how we can help you, contact us or call 972-832-8058 today to schedule a consultation.

Facing Divorce or Family Challenges?
PRIMARY OFFICE LOCATION
1420 West Exchange Blvd., Ste. 190
Glendover Professional Center, Bldg. C
Allen TX 75013
Phone: 972.832.8058
We have an additional office in Anna, TX
for the convenience of our northern clients.